The Hale Bopp comet taken in Hertfordshire UK
Like a bright star in heaven that lights our way home,
Like the flower that shattered the stone.
A Magical Evening
We drove there in sunlight on a warm, soft, March evening,
The roads lined with daffadils on that early Spring day.
We drove home in starlight through dark, wooded mountains.
The comet was hanging to light up our way.

A magical evening filled with anticipation,
With soft evening sunlight and the beauty of flowers,
The glory of stars strewn high in the heavens
And the time in between - two wonderous hours.

You sang of the mountains and of gold, Kansas wheatfields,
Of the beauties of Springtime - your voice clear and strong.
We listened in stillness, in sheer exhultation.
We listened in wonder, we lived in the song,

And when it was over, we left full of magic.
We drove home through mountains and woodlands of pine.
A million tomorrows will all pass away
Before I forget all the joy that was mine
That day.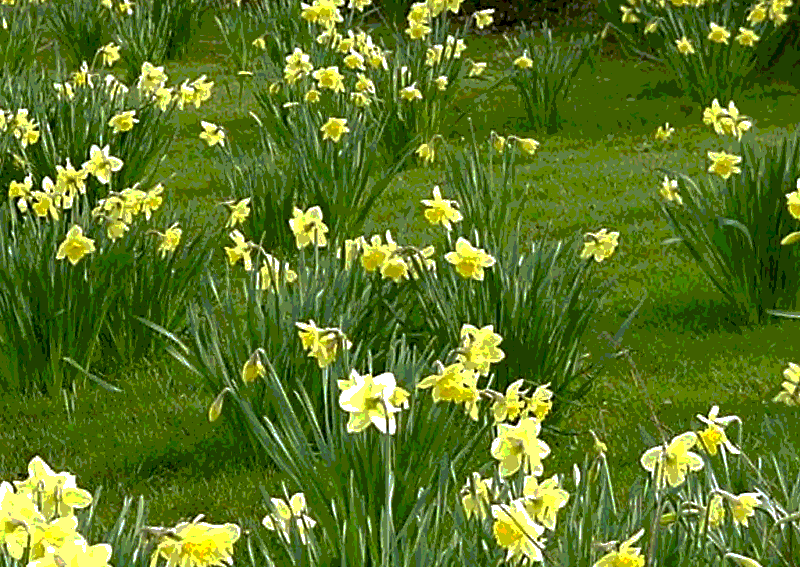 The Quest

When our hero died ,we shed a lake of tears,
But kept his vision and his dreams.
He helped us celebrate our joys and bear our tears.
Now we alone must carry on his Quest,
Or so it seems.

When our hero went to his eternal home
We felt we'd lost a friend and brother.
We thought he'd left us here on earth alone,
But he did not.
We had each other.

He taught us to appreciate the worth
Of the mountains, the rivers and the trees
But most of all to love each other here on earth,
For when we learn to live together
There will be peace.

He opened up the ears of East and West.
"Let us begin", he said, to listen and to learn.
He sang for leaders, of ideas. He did his best
To start us down the road.
Now it's our turn.

So I will cry for him today, but tomorrow
I'll join with others and teach the world to love.
For good must come from out of all our sorrow.
We'll make that better world
That he dreamed of.
Above - This lovely picture, 'Dreams' by Nancy Anglin, is also a link to her site.
Below - John recording 'Let us Begin' with Russian singer Alexander Gradsky