In October I finallly visited Windstar. For me this was the fulfillment of a dream of years. It was fifth anniversary of John's death and the statue of him called 'Spirit' was to be unveiled. During the ceremony a hawk flew high above us and as we left two eagles were soaring overhead.
Windstar is a beautiful dream that John and Tom Crum made come true. On the day of the unveiling I met people from all over the world..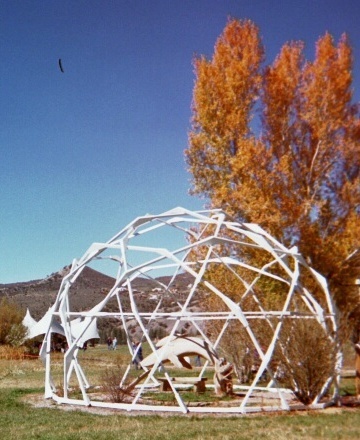 I found the part of the peace cloth that I had donated. It was a piece of my bedroom curtains from when I was a child. When my mother died 15 years ago I found she had kept it. I wanted to send something that meant a great deal to me. My mother was a fan of John's, too, so this was special.
I remembered that the last time I had seen my piece it was lying on the beach at Pacific Grove.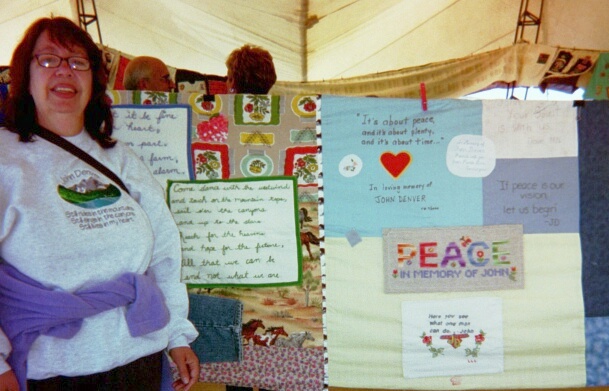 I visited again two days later and saw the other side of Windstar, wild and deserted. On this visit I had time to walk up to the meditation platform passing the John Denver Meadowlands on my way. The thing that made the biggest impression on me was the absolute silence, I felt so close to nature.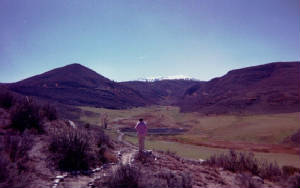 "I walked the mighty summits
With the one who made it all."