Today is the first day
Of the rest of my life.
I wake as a child
To see the world begin.
On monarch wings . . .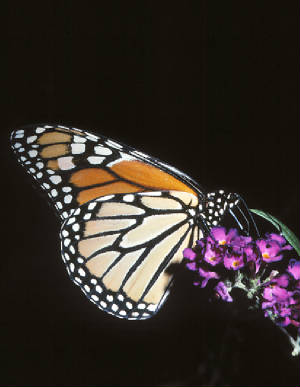 Every year in October Monarch butterflies fly from the north to spend the winter in the warm, moist climate of the California coast. There are only a few places where they go. Pacific Grove is one of them. They begin to arrive at around the time that John died. When I visited Pacific Grove I saw them at Lover's Point and on the beach which John's fans have named for him, as well as in the monarch sanctuary. Their wings shimmer in the late summer sunlight. They seem to glide on the air. They are truly incredible.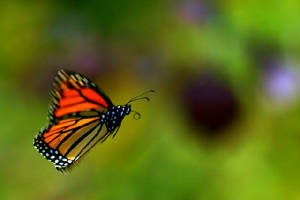 In a way it was the monarch butterflies that began my journey to Pacific Grove. When I first heard of John's passing, I so wanted to go there. It was impossible, not just because I hadn't really got the money to spare, but also I was nearing the end of a module in a degree course I was taking. In fact I had an examination just one week after his death and I don't know how I managed to do it, but I scraped through.
I was studying psychology and English, but I just couldn't concentrate on my next module and had almost decided to take a year off, when I turned on the TV one day and they were showing part of the TV course for the environment module. I knew instantly that instead of taking time off I would change to a module in environment and do it for John. And on part of that course we studied migration and I learned for the first time about the monarch butterflies. I fell in love with their beauty. When I read that one of their wintering places was Pacific Grove it seemed like an omen.
There were other omens too, like the day I picked up a book about California in a bookshop and it fell open on a map of Monterey Bay, and a friend lending me a novel about a little boy who feels driven to visit the California coast where his mother was killed in an accident. Then one day I was reading the financial pages of a newspaper, something I rarely do! and I discovered that some shares I had been given when our Building Society became a bank were worth almost enough to pay for the trip. Now I was sure that I was meant to visit. And it all started with the monarch butterflies
Watching the monarchs in Pacific Grove, I couldn't help but feel that the way they work together as a group reminded me of how so many of John's friends, family and fans are working together now to fulfil his dreams of peace, an end to hunger and the protection of the environment.
The higher we fly, the farther we go
The closer we are to each other
The darker the night, the brighter the star
In peace go my sisters and brothers

The 'California Friends of John Denver' have placed a bench for him at the approach to the butterfly sanctuary.
The 'Friends of the Monarchs' are working to protect them by preserving their wintering grounds. They have a beautiful website which is well worth a visit. Click on the butterflies to go there.