Do not grieve for me - I lived.
Go out to help those others who, starved of rain,
May not.
They too want to give,
To contribute, to fulfill their dreams
Of what
They could become.

If you share what you have and what you know
With them, you will receive one hundredfold
In return.
If they are given a chance to grow
To all they could be,
They will learn,
They will become.


So take a little of what I gave
And share it out around the world
With love.
Make my dreams live beyond the grave.
It can be done, within our souls
We all have
What we could become.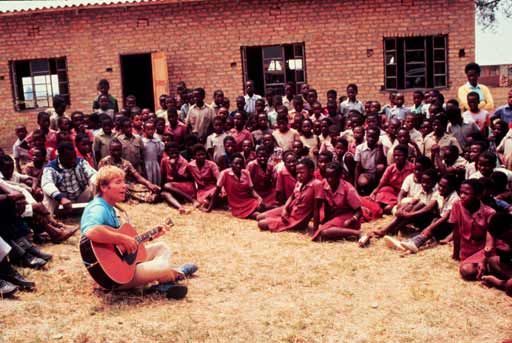 "There's a man who is my brother
I just don't know his name,
But I know his home and family
Because I know we feel the same,
And it hurts me when he's hungry
And when his children cry.
I too am a father,
That little one is mine."